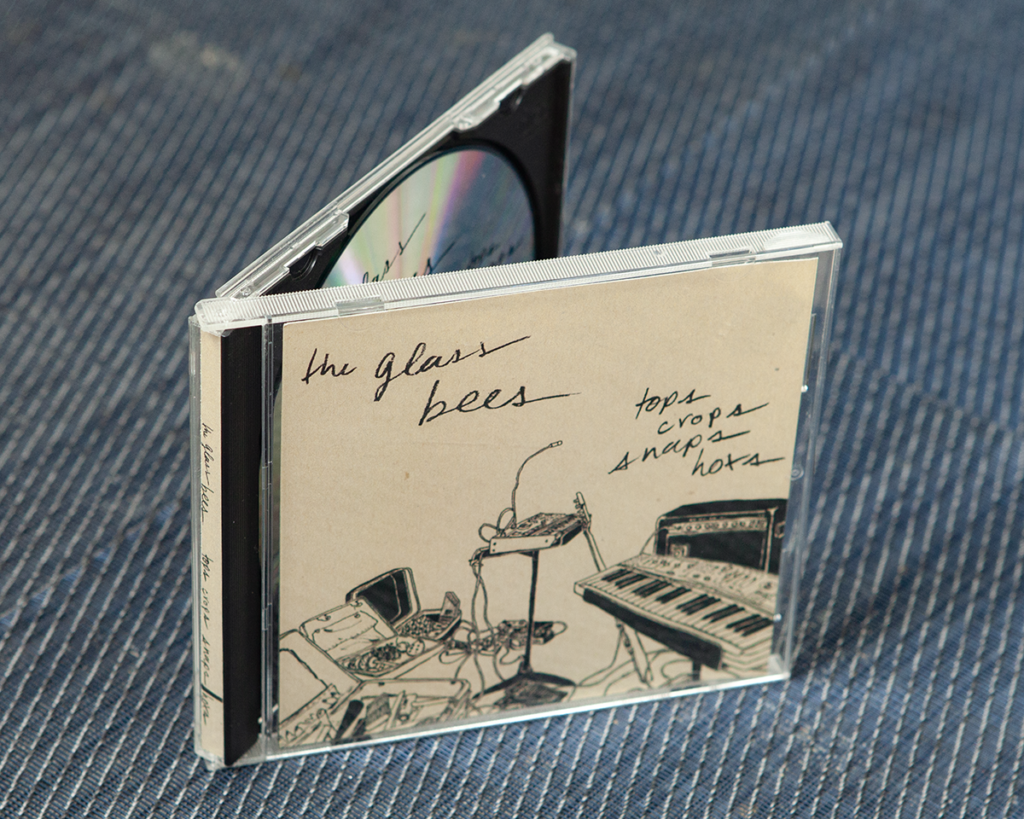 Active from 2005-2013 in New York City, the Glass Bees posted more than 80 recordings as a free podcast on their website, glassbees.com. Their approach emerged from a spirit of play and a personal vocabulary for improvisation that exploited the creative potential of musical instruments, field recordings, nonmusical objects, voices, and situations. The Glass Bees recorded their improvisations using a simple stereo digital recorder, edited them in ways that seemed interesting, and shared their discoveries through the website, largely dispensing with traditional models of music distribution.
The Glass Bees self-released "Tops Crops Snaps Hots" as a limited edition CD in 2008, compiling highlights from the group's earliest studio recordings into one continuous mix. A limited number of copies remain.
Details
1. Sand Dunes
2. Whooping Crane
3. Preface Introduction
4. GBKA
5. The Next Spring
6. Roland's Song
7. Thunder on the Prairie
8. The Martial Plan
9. The Weavers of Schalkenmehren
10. I Shot the Serif
11. Merges Aquasitions
Total runtime: 63:23
Digital download and limited edition CD.
Credits
On this release, The Glass Bees were Chris Williams and Jason Das. Flute on "Whooping Crane" by Eve LoCastro. Although the tracks were edited, all sounds were performed live in realtime with no overdubs.
Editing, mixing, and mastering support by Jim Bentley at The Fort, Brooklyn.
For more information about the Glass Bees, visit glassbees.com.
Ordering info
Please visit Bandcamp for digital download or to purchase a CD.
CD: 10 Euros plus shipping
Digital download: Name your price
If you are ordering other items in addition to this CD, it is recommended that you contact Smooth Space directly and list all items in one message. This will ensure the most efficient processing and shipping of your order.